Footnotes - September 5th 2015
Hello Everyone!
Long time no "pour my life all over this blog"! So Linus, the dog we finally ended up with is fitting in perfectly at the house. He is so lovable... I can't get over it. PLUS he's the perfect "reader" dog - he even listens to you when you read out loud.
I've finished a (cookbook-esque) book recently that has changed my way of thinking about my food. I've always had problems with my gut, and lately it's just been 10x worse. I decided I needed to do something, and remembered I had purchased this book with all intentions of "trying" it out. I picked it up and knew it was the perfect time. It's very hard cutting sugar, gluten, whole grains, coffee and dairy out of my life... and I don't even know if this is sustainable (probably not for me) BUT I do know that there is truth to cutting out all that processed junk that was hurting my insides. I have a few tests down the road to understand why my tummy is in such pain, and hopefully I'll find an answer. In the meantime though, I've cooked some delicious recipes from this book, homemade granola (MUST), turkey meatloaf and coconut chicken soup. I've learned about many substitutions, such as coconut oil, flax seeds, milk substitute, etc... and I think I'm learning healthier ways to cook overall.
So enough about that... what have I been reading? Well... I did get this hunk of tasty reading material in the mail, "The Familiar Volume 2".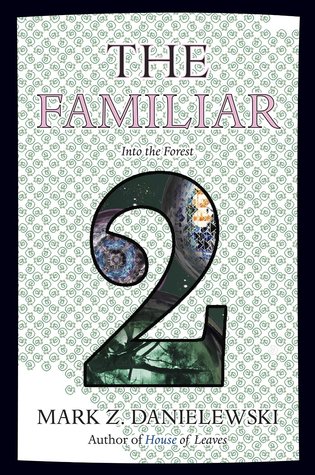 This one is a doorstop, just like the first one. I'm enjoying Volume 2 much more though. I wish I was being a little more crazy with it - tracking the characters, etc... especially since this will ultimately be over 20 volumes, I can't imagine keeping everything straight. Maybe that'll be a project of mine... but I'm not sure if I'm sold completely yet... I might still drop these books if after 3-4, things don't pick up a bit.
What else? I'm slowing down a little with my reading/reviewing on here... maybe it's the stomach pain or maybe it's just "holidays are coming" nerves... but I'm hoping to get a nudge with some fantastic book to spark my reading fire once again. Sometimes you just get in that funk but I always know I'll get out of it.
Happy Reading,
AmberBug